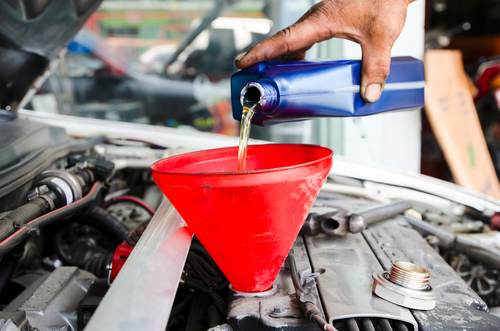 A well-maintained vehicle is one that's going to avoid many of the costly problems that can creep up with age. Staying ahead of oil changes, brake service, fluid flushes and other such factory-scheduled items means having a car that's going to handle well and stay roadworthy.
Young's Foreign Car Repair is determined to assist foreign auto owners in Petersburg, Dinwiddie County, Chesterfield County, and Prince George County, VA in maintaining their vehicles to the fullest. We offer the expertise you need for a job well-done and take pride in recommending the routine services your vehicle needs.

Oil Changes
The easiest form of routine maintenance comes in the form of an oil change in Petersburg, VA. Changing the oil in your engine prevents debris from entering and creating friction, which can break down your delicate engine environment.
At Young's Foreign Car Repair, we use high-grade synthetic oil to deliver longevity and reliability to your engine, along with premium filters. Our experts take pride in delivering complete oil changes and can recommend any beneficial services your engine might need, such as a flush or different oil viscosity.

Tune-Ups
It's important to stay on top of your vehicle's many parts and systems as they age. Batteries die, spark plugs corrode, belts wear thin and more—all leading to breakdowns or repairs that can be avoided with basic maintenance. Our team inspects all of these at-risk parts in your vehicle, to provide it with a tune-up in Petersburg, VA that keeps it running smoothly and efficiently.

Brake Services
When the time comes for brakes, trust our talented team! We offer a full scope of brake repair in Petersburg, VA, touching everything from discs and drums to calipers and rotors. We'll replace, repair and check your brakes to restore their full stopping power, keeping you and others safe on the road. Need a brake line flush? We can do that too! We're ready to deliver the full scope of service.
Other Maintenance

If your owner's manual calls for additional service or you require maintenance at any point in your vehicle's lifetime not listed above, give Young's Foreign Car Repair a call. We do everything from part replacements to fluid flushes and beyond, with the sole purpose of providing lasting value to our customers. Contact us at 804-861-5609 when the time comes due to scheduled maintenance services, tune-ups, engine replacements, and more.