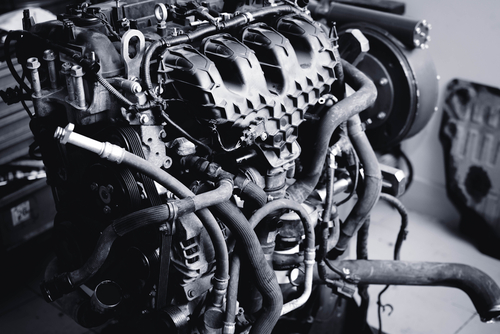 When troubles arise with your engine or transmission, they require immediate attention. Unfortunately, not just any shop in Petersburg, Dinwiddie County, Chesterfield County, and Prince George County, VA offers the capabilities to assist you with these problems. And, even fewer have the capabilities or expertise to offer you replacements.
Young's Foreign Car Repair is the local leader in engine and transmission replacement services, providing Asian and European vehicle owners with the peace of mind they need during this level of extensive auto repair in Petersburg, VA. We don't cut corners and always work diligently to facilitate a smooth engine or transmission replacement, so you can get back on the road safely.

Automatic Transmission Service
Does your vehicle sometimes slip gears? Have you noticed trouble getting into gear? Can you hear grinding or feel resistance when you're shifting? Transmission problems are only bound to get worse, which means resolving them quickly is key. Our team will assess the state of your transmission and recommend replacements where needed.
If you do need a replacement transmission, we'll help you locate one and facilitate the retrofit quickly. Our work is done in-house by our trained and talented professionals. If minor repairs are enough to get your transmission back into working order, we can do that too! Whatever it takes to keep your vehicle going strong.

Engine Replacement
If your engine is at the end of the line but the rest of your vehicle is in good condition, consider the benefits of an engine replacement. We can assist you in swapping a damaged engine out of your Asian or European car and replace it with a new one, breathing life into your car for another few years or longer.
Reliable Auto Service
The engine and transmission are two vital parts of your car. If there's a problem with either, make sure you're coming to Young's Foreign Car Repair for service. We'll do what it takes to get your vehicle roadworthy again—even if it means a full and complete replacement. Contact us at 804-861-5609 to schedule your appointment for transmission replacement, oil changes, brake repair, and more.